(LONDON) por Paula Tooths
Hi there!
Fun Pack 71237  Aquaman & Aqua Watercraft
This pack contains both the Aquaman and his Aquacraft which i remember as a child so now my young son can experience this great character with in his game, Its great fun on the story mode and to add within any other levels you have.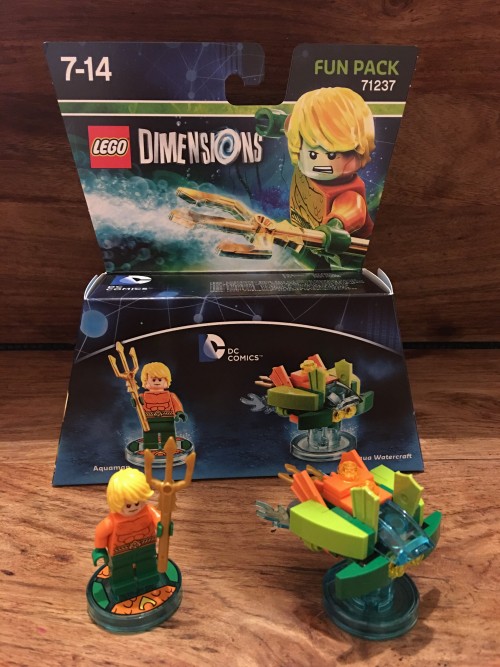 Super easy to build and has that classic 60's super hero look.
Fun Pack 71233 Ghostbusters Stay Puft & Terror Dog.
Now I'm sure everybody has seen the trailers for the new Ghostbusters movie but if your a little older and I'm sure the kids know swell the original movies were just fantastic. This pack brings to life two of the original bad guys from the franchise with the Stay Puft marshmallow man and the Demon Dog.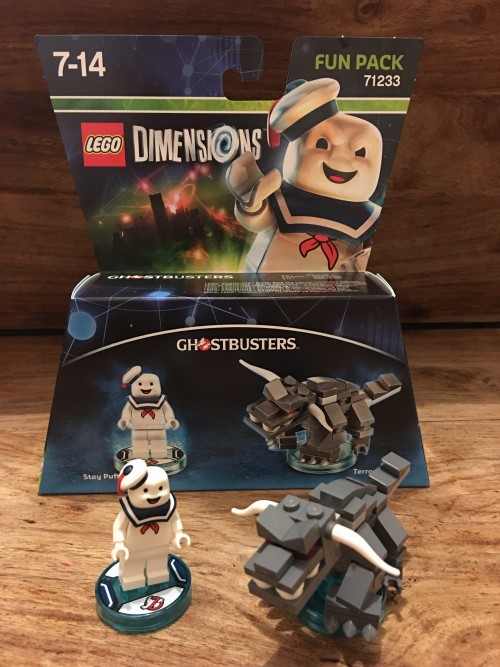 These were again really easy and fun to build and if you have the Ghostbusters level pack then they make great additions and enhance the story giving extra hours of fun.
Fun Pack 71236  Superman & Hover Pod.
My favourite! Growing up i absolutely loved Superman and to this day its continues to dominate. The pack is stunning and the easy to build figures once added to the game just set it alight! Whats great about Supermans involvement is he can of course fly which makes handy when battling enemies he can hover above them all and use his x-ray eyes to launch attacks.
My son loves this one the most and uses him an all the levels from flying around Springfield to doing battles with the Ghostbusters. Great addition and worth every penny.
Level Pack 71235  Midway Arcade.
This is a level pack and as such creates an entire new challenge, it comes with the Arcade Machine, Gamer Kid and a G-6155 Spy Hunter.
Brilliant fun and as with all the Lego Dimensions packs very easy and great fun to build. The Arcade machine also has 20 classic games available to play with in the game which will really take you back. My son although only six really enjoys the games from years back and so for him having the ability to cross from the modern challenge offered by Lego Dimensions in to these classic games gave him hours of fun.
Theres really nothing bad to be said about the
Lego Dimensions
franchise and long gone are the days where you might have missing parts, everything is provided and often you end up with some spares. These packs will add hours of fun to the already brilliant game, the character cross overs within the game are endless and once again ill give this a full 5 stars!

Hope you enjoyed the post.
See you soon…
Paz