(LONDON) por Paula Tooths
A good pick!
I have received last week, the new trigger point foam roller by Starwood Sports.
It's my 6th foam roller and I must say that it's my favourite at the moment.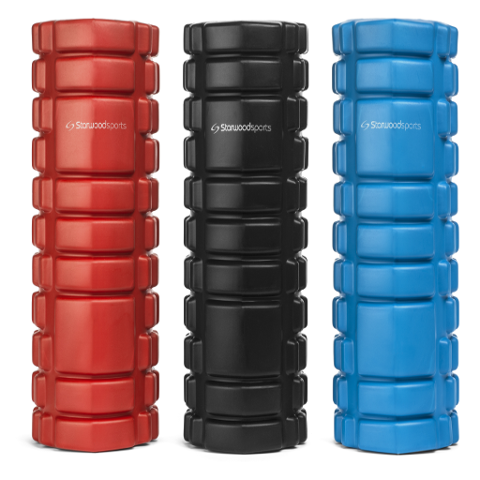 I'm a yogi for 20 + years and an exercise addict for at least 10 years. I am always trying to find goods which makes it easy to improve my workout and my performance.
As described, this foam roller is made from a high quality durable material. This roller is more lightweight than other varieties, which makes this a great option for beginners.
It is compact, making easy to travel… so, you will be able to exercise anywhere.
It has very firm foam covering a firm PVC pipe, making this item stronger than others.
The textured grooves on this brand's version make it perfect for deep tissue massaging.
It works the muscles nicely, giving a loose and relaxing feeling without significant pain. Its compact size makes it not only great for your back, but for other muscles in your body.
Some people prefer the longer versions but what makes this roller special to me (and my favourite) is exactly because it is compact.
Most of the personal trainers, physiotherapists and other professionals  recommend it for use after a workout, or for people with muscle pains in their daily life.
I use myself on a daily basis before and after workouts. It is a great call for running days and also not only a relief for period colics and pains but to the ones (as me) who suffers with water / liquids retention.
The massage you receive using this can be incredible and comes highly recommended by many who have tried it, even for the hardest and most painful muscle tensions.
My final considerations are the design x performance. Just perfect!
And to conclude – quality, budget and size of this equipment – worth the purchase.
I rate this product with five stars.

Highly recommended!
Hope you enjoyed the post.
See you soon…
Paz
Note: I am grateful to have received this product free in exchange for an unbiased review. The thoughts and opinions in this review are my own.