(LONDON) por Paula Tooths
Do you like wine? Here is a good tip.
I have received last week a beautiful box set with 3 wine stoppers from Avina Wine Accessories.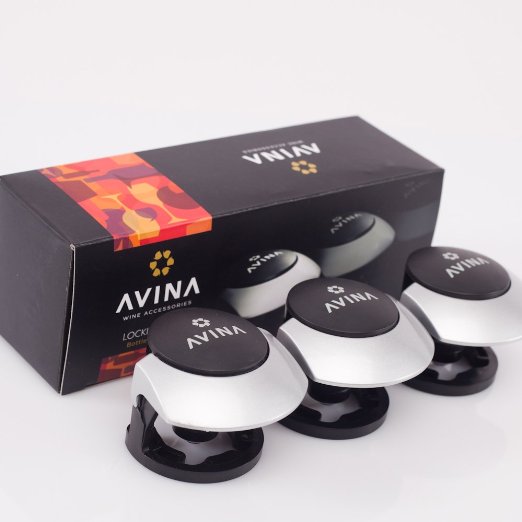 I wasn't on wine for a while but thanks my Twitter friend Michael R. Goss marvelous tips, I'm enjoying the occasional glass.
Exactly because I am not a massive drinker, I was throwing away good and expensive wines.
We took a while to write our verdict as we wanted to see if after a week closed with this Leak Proof Wine Saver by Avina our wines would to keep the taste and body.
Please be aware that I am not a wine expert but I like to drink a quality serving now and them.
My considerations:
The product is inexpensive, saving lots and lots of your money. Why throw away your wine?
These wine stoppers really work preserving well every single drop of our wines. We have opened the bottles we used the stoppers on today and the wine was kept as new.
I have tested in different sized and shaped bottles and I didn't find any problems. I have tried even on my handmade vinegar bottles, and I was impressed.
It is very easy and simple to use. Even the crumbiest person won't find any difficulties.
The design is modern and, in the fridge on your shelf, your bottles will look classy.
With no doubt, the product now is part of my essentials list.
If you like a good wine, I recommend!
Well done, Avina Team! It is a five stars from me.
Hope my post was tasty as our wine and if you like to place an order please CLICK HERE.
See you soon.
Gratitude,
Paz