(LONDON) por Paula Tooths

Hello everyone,
…. and it is weekend again! Are you dealing well with this plan? Let me know your thoughts and improvement. (yes, i reply to every single message)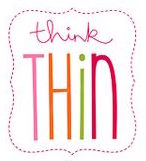 What I ate –
Today i crossed all day waiting for the last part of the meal – yes my old addiction – ice cream!
I am not a cereal person, but to have all the steps done properly, I blended all the ingredients from the breakfast meal and it turned into a super delicious milkshake.
Lunch was cool but two tortillas is too much to me, and i didn't managed to it all.
On the rush, I left dinner ingredients to the last minute. Surprise surprise, the local market didn't have squash, so i swapped for half potato, boiled. I am not a big fan of pork, but i grilled using a lid and it had a nice moisture. I love salad, lettuce in particular and i am getting addicted to the new Helmmans' collection which is fat free.
And the last and the best – vanilla yogurt ice cream. I am having a new trade mark (at last to me). It is called 'MOO' and its very nice. Today I had my ice cream with blueberries. What a special moment!!!
Don't forget…I posted the complete eating plan on #90DBC day 8.
I have posted on twitter all my today's meals. Check it out at @paulatooths
How I worked out –
Today instead 45-50 minutes, it took almost an hours and half as my little one got the flu and he was all sweet trying to lay down close to me. It was hard, but my will power is much bigger than my excuses.
Don't forget…The whole workout for this week is also posted on #90DBC day 8 (last Monday), as well the stretching sequence.
* If you are not familiar with the exercise names, youtube can be a great source! There you will find even the techniques to correctly perform them.
Wish you all a superlative weekend.
See you tomorrow!
x
Paz